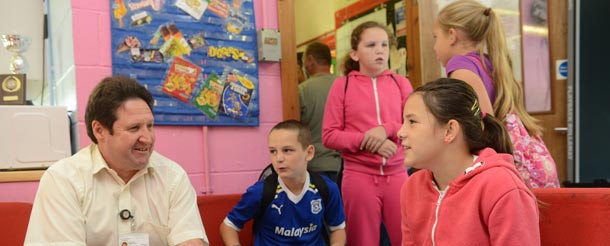 We are the independent regulator of social care and childcare in Wales.
We register, inspect and take action to improve the quality and safety of services for the well-being of the people of Wales.
What we do
We carry out functions on behalf of Welsh Ministers to provide assurance on the quality and safety of services
We decide who can provide services
We inspect and drive improvement of regulated services and local authority social services
We undertake national reviews of social care services
We take action to ensure services meet legislative and regulatory requirements
We respond to concerns raised about social care and childcare services
Our core values
Our core values ensure people are at the heart of everything we do and aspire to be.
caring: we are compassionate and approachable
fair: we are consistent, impartial and inclusive
integrity: we are honest and trustworthy
professional: we are skilled, knowledgeable and innovative
respect: we listen, engage and value people
Services we regulate and inspect
We regulate the following services:
adult services: care homes for adults, domiciliary support services, adult placement services and residential family centre services
children's services: care homes for children, fostering services, adoption services, advocacy services and secure accommodation services
childcare and play services: child minders, crèches, full day care, sessional day care, out of school care and open access play provision
We also review the performance of local authorities in delivery of social services functions. We carry this out through a combination of inspection and performance evaluation activity. In addition, we inspect:
local authority fostering and adoption services
boarding schools
residential special schools (boarding arrangements under 295 days)
further education colleges accommodating students under 18
How we carry out our functions