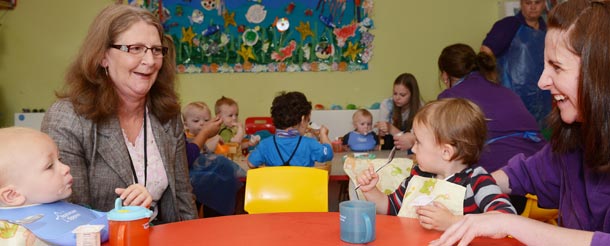 How you can get involved with our work.
We want to make sure that the views and experiences of people to help shape our work.
How you can get involved
National Advisory Board
We've set up a National Advisory Board to help us improve the services we inspect and provide a voice for people in the way the services we regulate and review are run.
Our inspections
During inspections, our inspectors spend time listening and talking to people to get their views and opinions. As part of the inspection process, people and their families should get the opportunity to complete a questionnaire. These will be given to you by the service providers on our behalf.
You can also provide us with feedback on how a service is performing.
Our reviews
When we conduct reviews, we make sure we talk to and work with the people who are receiving services.
Consultations and surveys
We run consultations or surveys when we want feedback from people on a particular subject. If you have registered to receive updates from us, you will automatically get notified.
Get our latest news
Keep up to date with our latest information by signing up to our latest news.