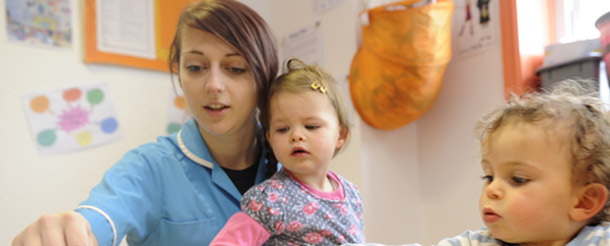 We are now able to accept applications for the Approval of Home Childcare Providers (Wales) Scheme 2021.
The Welsh Government established the 'Childcare at Home Voluntary Approval Scheme', sometimes referred to as the "Nanny Scheme" in 2007 as a voluntary scheme, administered by us on the Welsh Government's behalf. Amongst other things, inclusion within the scheme enabled parents using an approved nanny, to receive financial assistance through a range of UK Government tax and benefits concessions such as Tax Credits, Universal Credit and Tax-Free Childcare, where they are eligible.
From 1 April 2021 we will be processing applications for approval and renewal of approval under new legislation, The Approval of Home Childcare Providers (Wales) Scheme 2021.
The criteria for a home childcare provider (nanny) to be approved under this scheme is that the applicant must:
Be over 18 years of age
Have a qualification on the Social Care Wales List of Required qualifications to work within the Early Years and Childcare Sector
Hold a current paediatric first aid certificate
Have public liability insurance
Have a current enhanced DBS (Disclosure and Barring Service) check
Not be barred or be considered unsuitable to work with children.
The Approval cost for the Voluntary Approval Scheme is £55. If applicants also need a DBS certificate, this can be requested via Vibrant Nation at the cost for £54.40.
If you are already an approved nanny you will not have to meet the requirements of the 2021 legislation until you decide to renew your approval.
The Frequently Asked Questions and Approval Guidance provide further guidance as to what steps to take next.
If you have any further queries you can email us CIW@gov.wales.