Christmas card competition 2022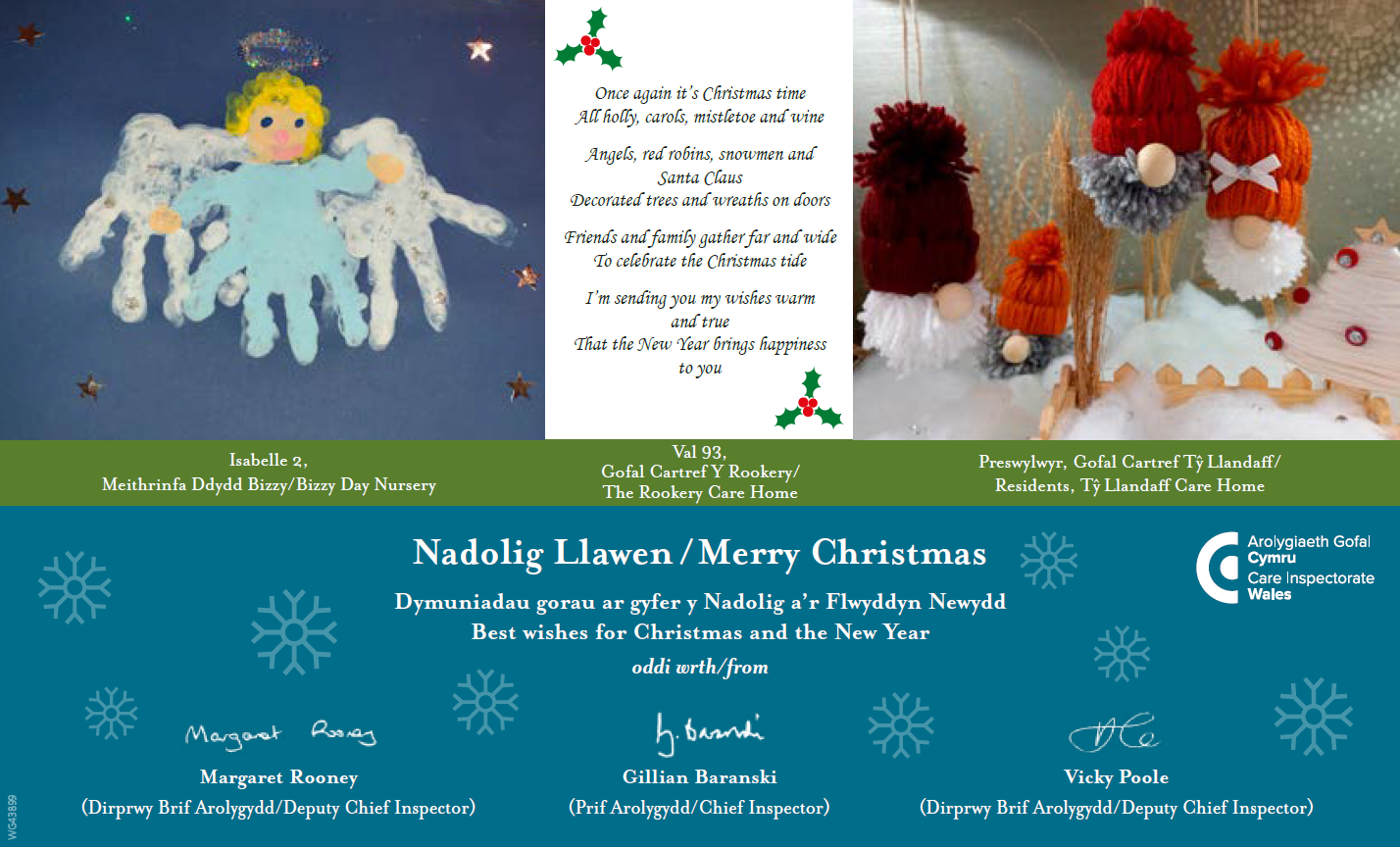 Are you a registered provider with us? Enter our Christmas card competition now!
We are delighted to announce the launch of our 2022 digital Christmas card competition, and would like to invite all our registered providers to send us any Christmas-themed drawings or artworks created by people or children who use their service.
We have contacted all registered providers directly via email to invite them to take part in this year's competition.  Please send a photograph or scan of your artworks to ciw.comms@gov.wales by Thursday 8 December.  Please can you also include the person's / child's first name, their age, and the name of your service with each drawing or artwork.
Winning designs
The winning images will be chosen and the winners notified via email that they have won.  The artwork will feature on our official 2022 digital Christmas card, which will be sent to all our newsletter subscribers, and displayed on our website and social media channels.
You can follow us on Twitter, Facebook  and Linkedin.
Privacy and permissions
Please ensure you have permission from any relevant parents, guardians or carers to enter the artworks into our competition.  You can read our privacy notice for more information.
Questions?
If you have any questions, please email ciw.comms@gov.wales